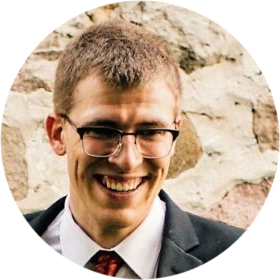 Rev. David seeks to nourish compassion in Christian community by helping others explore the Scriptures, integrate faith and life, and trust in Christ. To encourage authentic, engaged, and responsible faith, he invites thoughtful reflection and challenging questions. As he offers teaching, preaching, and pastoral care, Rev. David hopes that the people of New St. James may be rooted in the kindness of God's Word,
and may flourish "like trees planted by streams of water" (Psalm 1).
Pro Ecclesia, Studies in Christian-Jewish Relations, The Scottish Journal of Theology, The Canadian-American Theological Review, and The Expository Times. He has taught at the Anne Tanenbaum Centre for Jewish Studies, the Vancouver School of Theology, and Wycliffe College (where he is Adjunct Faculty). He serves on the Committee on Ethics, Religion, and the Holocaust at the U.S. Holocaust Memorial Museum in Washington, D.C.
Rev. David previously ministered at Calvin Presbyterian Church (North Bay) and at St. David's Presbyterian Church (Campbellville). He is a Unit Chaplain in the Canadian Army (Primary Reserve).
He is married and loves spending time with his wife and young children.
Phone 519-434-1127 Ext. 2
Email : dclark@newstjames.ca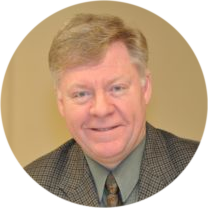 Torin has served as Director of Music at New St. James since 2004 and has worked as a professional musician for over 30 years. He has taught Voice and Voice Pedagogy at Western University's Faculty of Music since 1999 and loves living in beautiful London with his wife, Lesley and two sons, Nawton and Tennyson. When not at the piano or on the organ bench he might be found in his garage tinkering on his model railroad empire!
Phone 519-434-1127 Ext. 3.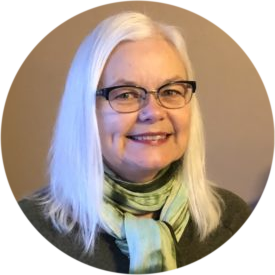 Judi has been our Office Administrator since January 2018. She brings with her a wide variety of administrative experience within the private and public sectors. While not in the office she can be found enjoying many types of sports with her family and friends.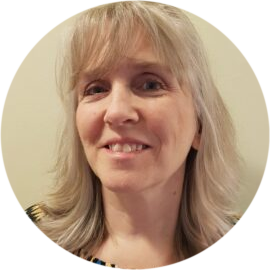 Casual Office Administrator
Nancy is NSJ's Casual Office Administrator, covering Judi during her vacations. She has worked in public service for many years in retail, medical and office settings. She enjoys reading, camping and playing a wide variety of board and card games with family and friends.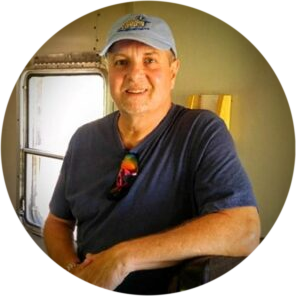 Dan joined our team as our church Custodian on January 3, 2023. After 35 years of service with General Motors Diesel Division/General Dynamics Land Systems Canada, he retired bringing with him a great deal of managerial experience from the heavy manufacturing and large company environment. For Dan, workplace health and safety procedures are in the forefront of everything he does.
Dan is married with four adult children, who now have children of their own. He and his wife Maureen are doting and very proud "Grammy & Grampy" to their 6 young Grandchildren.
When not spending time with his family, or taking care of our church, Dan enjoys fishing and is a "passionate" London Knights fan and long-time season ticket holder.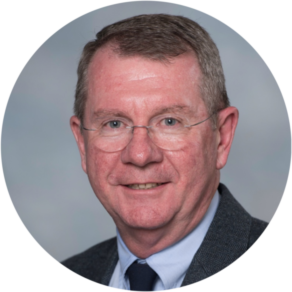 Bruce Curtis has been a Clerk of Session at New St. James since 2007, serving first as Deputy Clerk, and since 2013 as Clerk. In addition to the nominal tasks of taking the minutes and maintaining the records of the Church, he provides leadership and guidance to the Session and the Moderator. As a lifelong member of the Presbyterian Church, he has held various positions and performed many functions at the Congregational, Presbytery and National levels of the Church. Bruce brings his administrative and managerial skills and knowledge from his career in public service and as a Town Planner.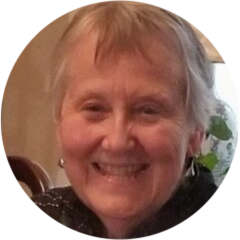 Charlene is a lifelong member of New St. James and was ordained as a Ruling Elder in 1992. Charlene has served the Church in a variety of ways, including leading a team to update and redesign the website. She currently convenes the Human Resources Committee. In January 2022, she was appointed Deputy Clerk of Session; she works closely with the Clerk of Session and Moderator. Charlene brings her many years of experiences as an educator, researcher, and senior public health manager to her roles at New St. James.
*

Office Hours: Monday, Tuesday, Thursday 9:00 a.m.-3:00 p.m., Wednesday 9:00 a.m.-2:30 p.m. (Closed 12:00 p.m.-1:00 p.m.). Friday Closed.

*
The Presbyterian Church

The Presbytery of London

Camp Kintail

P.W.S. & D.